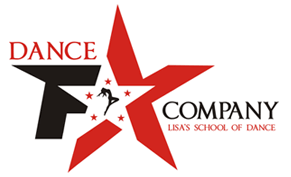 Lisa's School of Dance established the Dance FX Company in 1995. The Dance FX Company has had the opportunity to perform regionally, nationally, and internationally. DFX members have performed at multiple performances at both Disney World and aboard Royal Caribbean's Enchantment of the Seas.
In addition to these performances, our students have performed at the Bartlett Arts Festival, Bartlett Police Department's "National Night Out", Navy Pier's "Just Dance", "Girls Night Out" sponsored by Alexian Brothers Hospital and Culture Shock Chicago, as well as Dance Chicago. Our dancers will be performing in the McDonald's Thanksgiving Day Parade this November!
HOW TO BECOME A COMPANY MEMBER
The Dance FX Company is an audition-based team. Thank you to all of the dancers that auditioned for the 2017-2018 DFX Season. Please contact the studio for more information or click on this link.