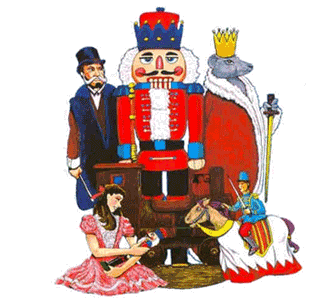 The 15th Annual Nutcracker season is on its way. We are excited to have many returning cast members as well as invite new dancers to audition for the 2019 Season. Auditions will be held in June at the Bartlett Community Center for dancers 5 and up.
The Bartlett Park District and Lisa's School of Dance Nutcracker "All Jazzed Up" is a holiday tradition for many families. Join us for a twist on the original Tchaikovsky classic that includes not only ballet, but jazz, tap, and a little dance magic.
Look for 2019 Dates to be announced soon!
Times: 2:00 pm & 7:00 pm performances
Place: Bartlett Community Center Oakroom Stage
Tickets: Please call the Bartlett Park District at (630) 540-4800.
Shows do sell out quickly, so buy your tickets early!